Are you seeking ways to create better blog content and maximize results? Have you ever considered utilizing an AI content tool? This blog post will provide tips and tricks for creating better blog content with an AI tool. Discover how AI content tools can help you save time and produce more effective results. Read on to learn more about how to get the most out of your AI content tool.
Understanding the Benefits of AI Content Tools
There are a number of benefits to using an AI content tool, including the ability to create better content faster and with less effort. These tools can help you structure your content, optimize it for search engines, and create more engaging pieces to keep your readers coming back.
Some of the most common benefits of using an AI content tool include the following:
Increased Speed and Efficiency: AI content tools can help you create content quickly and easily without spending hours editing and formatting it. This can save you time and energy, allowing you to focus on more important tasks.
Improved Quality and SEO: By using an AI content tool, you can automatically optimize your content for search engines. This will help you rank higher in search results, attracting more readers.
More Engaging Content: AI content tools can help you create more engaging pieces to keep your readers interested. This can help you to build a loyal following of readers who will continue to visit your site.
Greater Control Over Your Content: AI content tools allow you to control your content's layout, tone, and style. This means that you can create pieces that are both professional and appealing to your readers.
Choosing the Right Tool for Your Business Needs
There are a number of different AI content tools available on the market, so it can be difficult to decide which one is right for your business. Here are some key factors to consider when choosing an AI content tool:
What type of content do you want to create?
Some AI content tools are specifically designed for creating blog posts, while others are better suited for creating eBooks or white papers. Ensure the tool you choose is compatible with the content you want to create.
How much time do you have?
Some AI content tools require minimal setup time, while others require more time to get started. Consider your available time and which features are most important to you.
How much customization do you want?
Some AI content tools allow you to customize the look and feel of your content, while others allow you to use pre-existing templates. Choose a tool that allows you to customize your content how you want.
How important is performance?
Some AI content tools are faster than others when it comes to creating content. Make sure the tool you choose can meet your needs in terms of performance.
Optimizing Content Structure with an AI Editor
The benefits of using an AI content tool can be overwhelming, but if you want to take your blog and writing to the next level, these tools can help. Optimizing your content structure and creating powerful automation features will allow you to churn out high-quality blog posts faster than ever. But don't forget about the human element – by letting your tool do some of the heavy lifting. You can focus on other important tasks like growing your audience or improving site navigation.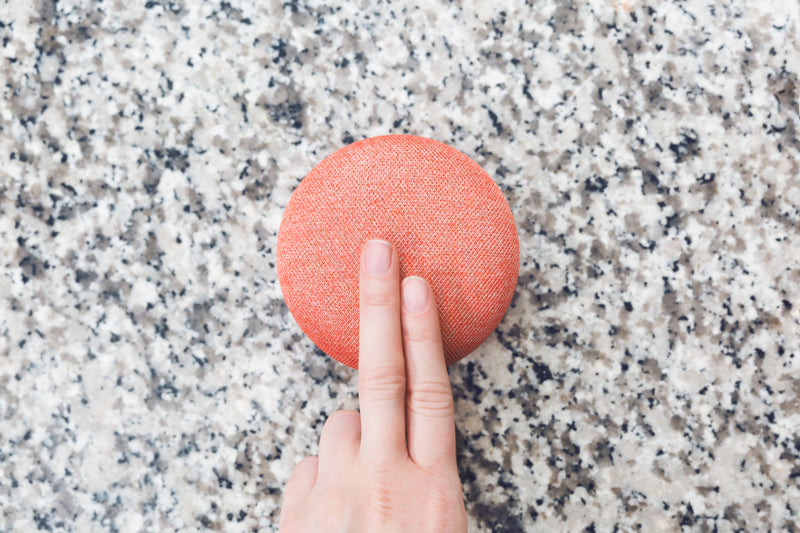 Unleashing the Power of Automation in Your Writing Process
With an AI content tool, you can automate your writing process and improve your content quality. This can help you create more engaging and effective blog posts, boosting your website's traffic and leading to more sales.
To get the most out of your AI content tool, it's important to understand the benefits of using one. Here are four of the biggest:
Speed and Efficiency: With an AI content tool, you can quickly create high-quality blog posts without spending hours typing. This can save you time and energy, which can be used elsewhere in your business.
Quality Control: With an AI content tool, you can ensure that all your blog posts are of the same high quality. This means that your readers will be able to understand and appreciate your content without difficulty.
Engagement and Conversions: By creating engaging and interesting blog posts, you can increase the chances that readers will click through to your website and purchase.
Cost Savings: Using an AI content tool, you can reduce the time you spend writing blog posts by relying on automated tools and features. In the long run, this can save you money, since you won't have to pay for staff or expensive software tools.
Implementing Advanced Features and Customization Options
Making the Most of Advanced Features
Making your content stand out from the crowd is essential for brands and businesses of all sizes. However, creating quality content can be difficult and time-consuming when done manually. Fortunately, effective tools are available that can help streamline the process, including AI content tools.
One such tool is SumoMe's SumoWriter+. This software provides users with various features to help them create high-quality blog posts quickly and easily. Some of these include: automatic grammar checking, word replacement, metadata inputting, and more. Additionally, SumoWriter+ allows you to customize each post in a number of ways, including font size and color selection, which can give your content an individualized look and feel.
Several other AI content tools are available, both free and paid. The important thing is to find one that best suits your needs and budget; there's no need to sacrifice quality to save time. Using an AI content tool, you can ensure that your blog posts are informative and stylish, making them well-suited for both professional and amateur bloggers alike.
Customizing Content for Optimal Results
There are a number of features and customization options available when using an AI content tool, which can help you create better blog content.
One of the most important features to consider when using an AI content tool is the ability to customize your content. This allows you to tailor your blog posts to specific audiences and generate higher levels of engagement.
Additionally, many AI content tools offer advanced features that can help you improve your blog content. These features include tracking reader engagement, analysing data, and creating custom reports. Using these features, you can optimize your blog posts for better results.
How to Automate Writing Tasks with AI Tools
Adding advanced features and customization options to AI content tools can make your job easier, but it is important to remember that not all content will yield the same results. Experimentation is key when trying new features and adjusting settings to optimize results.
Overall, there are a few things you want to keep in mind when using AI tools: first, measure what works well for your site; secondly, use multiple tools if possible (for different types of content); thirdly, be patient – learning how an AI tool functions takes time and experimentation. Finally, don't forget to share your findings with other team members so they can also experiment!
Achieving Maximum Engagement Through Personalization
One of the best ways to maximize results with an AI content tool is to customize it to fit your specific needs. By using customization options, you can ensure that your blog content is engaging and relevant to your audience.
One way to customize an AI content tool is to adjust the keyword density. By increasing the keyword density, you can help improve your blog content's relevancy. Additionally, you can use keyword research tools to determine which keywords are most important to your audience.
Another way to customize an AI content tool is to adjust the formatting. You can change your blog posts' font, color, and layout. This will help to improve the appearance and readability of your blog content.
Finally, you can adjust the personalization options. These options allow you to tailor your blog content specifically to your audience. For example, you can add images and videos to your blog posts. This will help engage your audience and create a more personal connection.
Measuring Performance and Tracking Progress
Assuming you have an AI content tool, measuring your blog's performance and tracking progress are essential to maximizing results. Here are a few tips to help you get started:
Evaluate the Impact of Changes on Your Rankings and Traffic
One of the best ways to monitor your content's performance is to track its impact on your website's rankings and traffic. To do this, use Google Analytics or another traffic analysis tool to measure links from other websites that mention your content and unique visitors who visit through those links. You can also track link popularity over time using Moz's Link Popularity tool. Armed with this data, you'll be able to see which pieces of content are most successful at attracting readers and boosting traffic levels.
Analyze Comments and Response Rate
Fan engagement is key for any blogger looking to boost audience growth; comments allow readers to interact directly with your content, providing valuable feedback to help improve it moving forward. Keep an eye on comment numbers (both overall and for individual posts), along with the response rate – i.e., how many people actually respond – so you can gauge reader interest in your topics and strategies. And don't forget to take advantage of social media platforms like Facebook or Twitter to engage followers directly!
Track Key Metrics Over Time
Always keep tabs on specific blog statistics such as pageviews, bounce rates (measured as a percentage of visits that result in a person leaving your site within two minutes), session duration (time spent viewing each page after arriving), subscriber sign-ups, etc., so you can identify trends that may indicate greater success down the road. This information will allow you make informed decisions about post length, frequency, topic selection etc., all while optimizing coverage for search engines and improving user experience on your site. Overall though, it really comes down to the following sigfificance when doing anything – knowing what ypu want ana doing things tat may achieve tht end goal.
Using an AI content tool can be a powerful way to create new and better content that stands out from the crowd. While getting started with these tools may take some time, they offer invaluable benefits such as increased productivity, improved optimization, and consistent quality assurance. With these tips it's possible to develop efficient workflows with an AI content tool and make the most of its features for maximum success.
Be sure to check out our other articles for more information about leveraging tech advancements in digital marketing!